vSAN 6.5 ROBO All Flash – 2-node Direct Connect Testing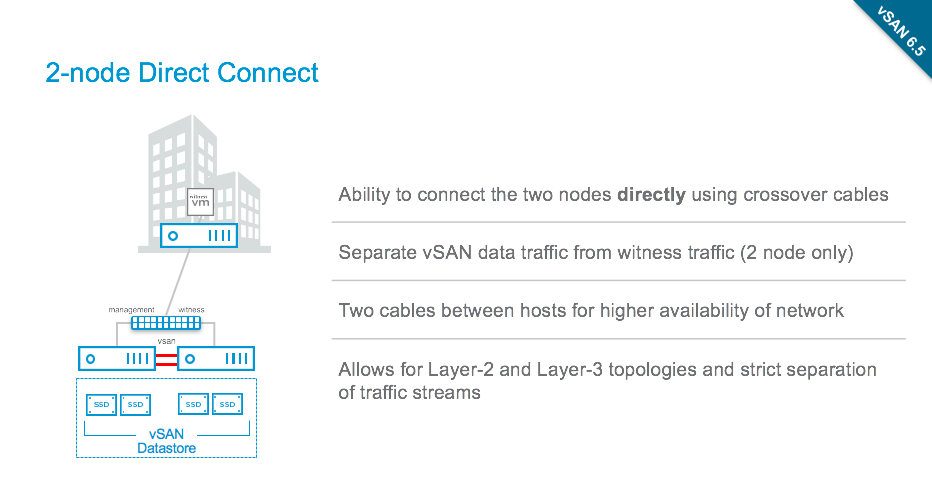 vSAN 6.5 now supports using a low cost Cat6 or SFP+ TwinAX cables for cross-connect the 2 hosts. I had setup the lab to perform this ROBO setup. vSAN 6.5 also supports iSCSI which I plan to test it as well.
I plan to install vCenter 6.5 on these two nodes as well and therefore need to bootstrap the installation. I follow the instruction from William Lam blog – How to bootstrap vCenter Server onto a single VSAN node Part 1.
I did not want to go through the click through installation and therefore follow again his blog to install the vCenter using ovftool CLI method.
Had some issues with using the ovftool at the moment. Will have to update this blog again.
25 June 2017 Update
Finally got some time to perform some testing. I have been using these nodes to run nested ESXi for NSX Multi-site Lab. They are configured as individual standalone vSAN. Here are the specs to the boxes.
Supermicro E300 – SYS-E300-8D
Intel Xeon CPU D-1518 @ 2.2Ghz (4 cores per socket)
64GB of RAM
Cache: Sandisk SDSSDA240G 240GB
Capacity:  Samsung SSD 850 Evo M.2 1TB
2 x 1GE : Intel I210
4 x 1GE: Intel I350
2 x 10GE : Intel X552
ESXi 6.5 Build 4564106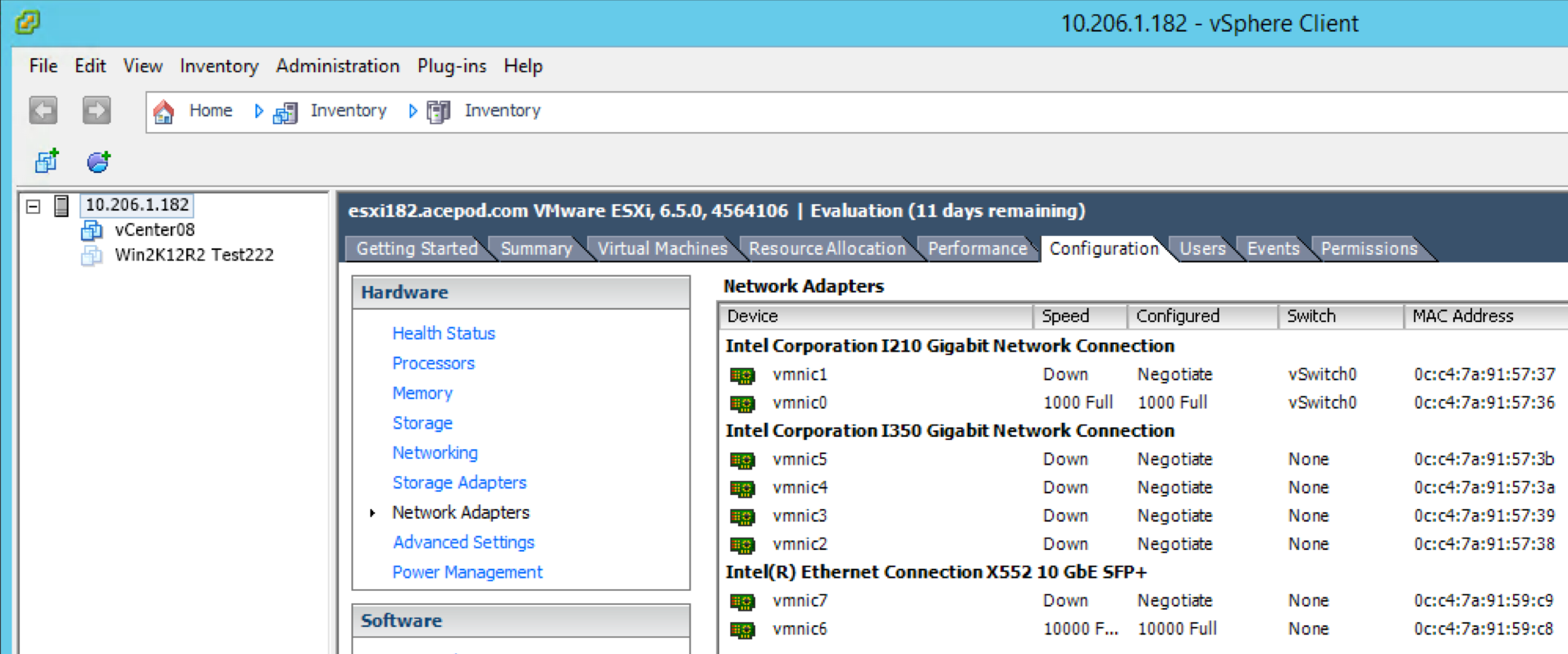 Some performance testing…