PKS 1.0 has gone GA on the 8 Feb 2018! Its kinda weird that there is not much announcement on the web.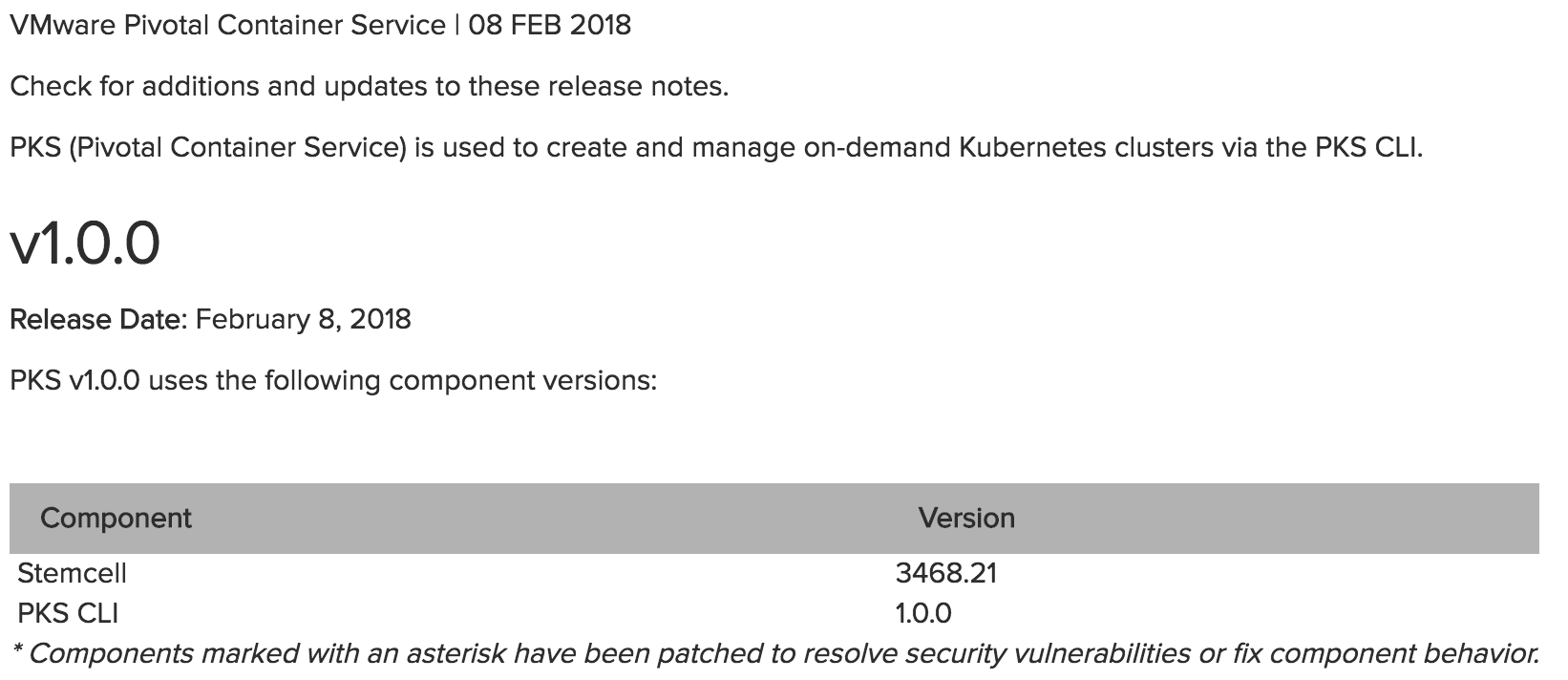 I am super excited about PKS as it has native integration with NSX-T!
Features
Create, resize, delete, list, and show clusters through the PKS CLI
Native support for NSX-T and Flannel
Easily obtain kubeconfigs to use each cluster
Use kubectl to view the Kubernetes dashboard
Define plans that pre-configure VM size, authentication, default number of workers, and addons when creating Kubernetes clusters
User/Admin configurations for access to PKS API
Centralized logging through syslog
In the following blog post, I'm going to start blogging about my experience on installing PKS 1.0 on my existing NSX-T 2.1 setup. I think its going to be fun.