In this post, you will face the configs of the NSX 6.2.6 on-demand LB what was spun up by vRA 7.01.
1. For HTTP, you can select Cookie or Source IP for Persistence.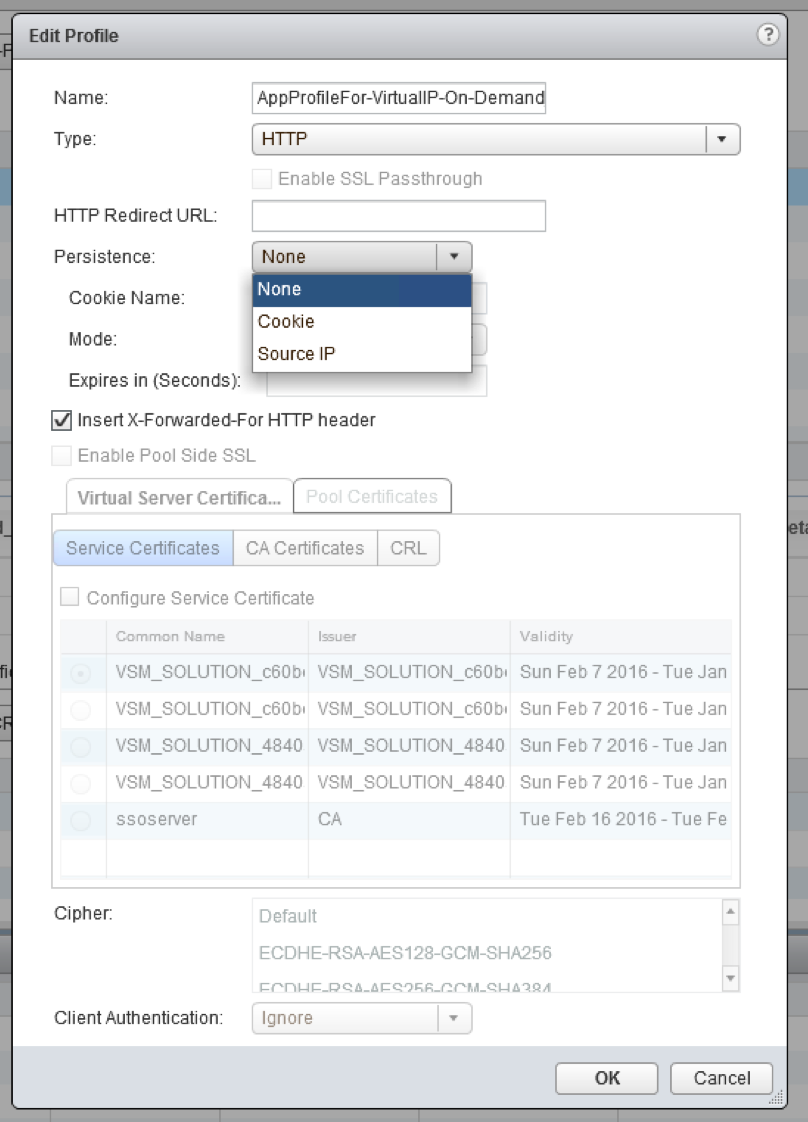 2. For HTTPS, SSL Passthrough is enabled by default. No persistence is configured. You can select Source IP or SSL Session ID for Persistence.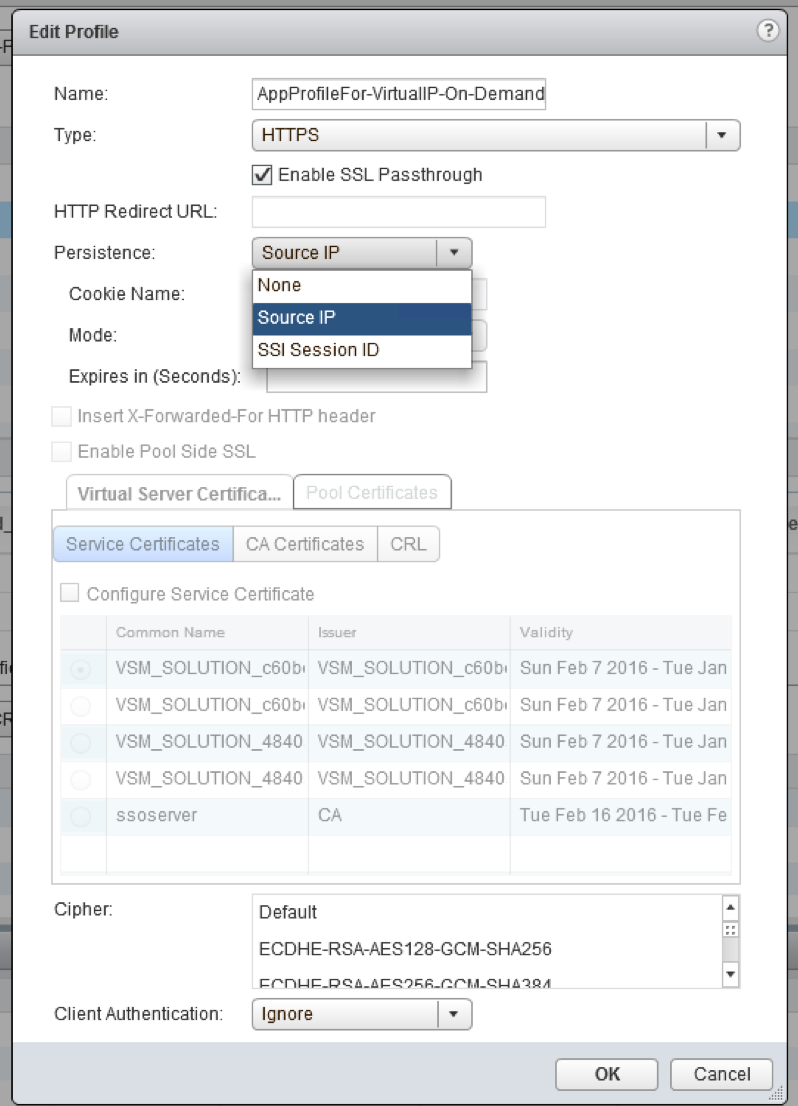 3. The algorithm is configured Round-Robin by default.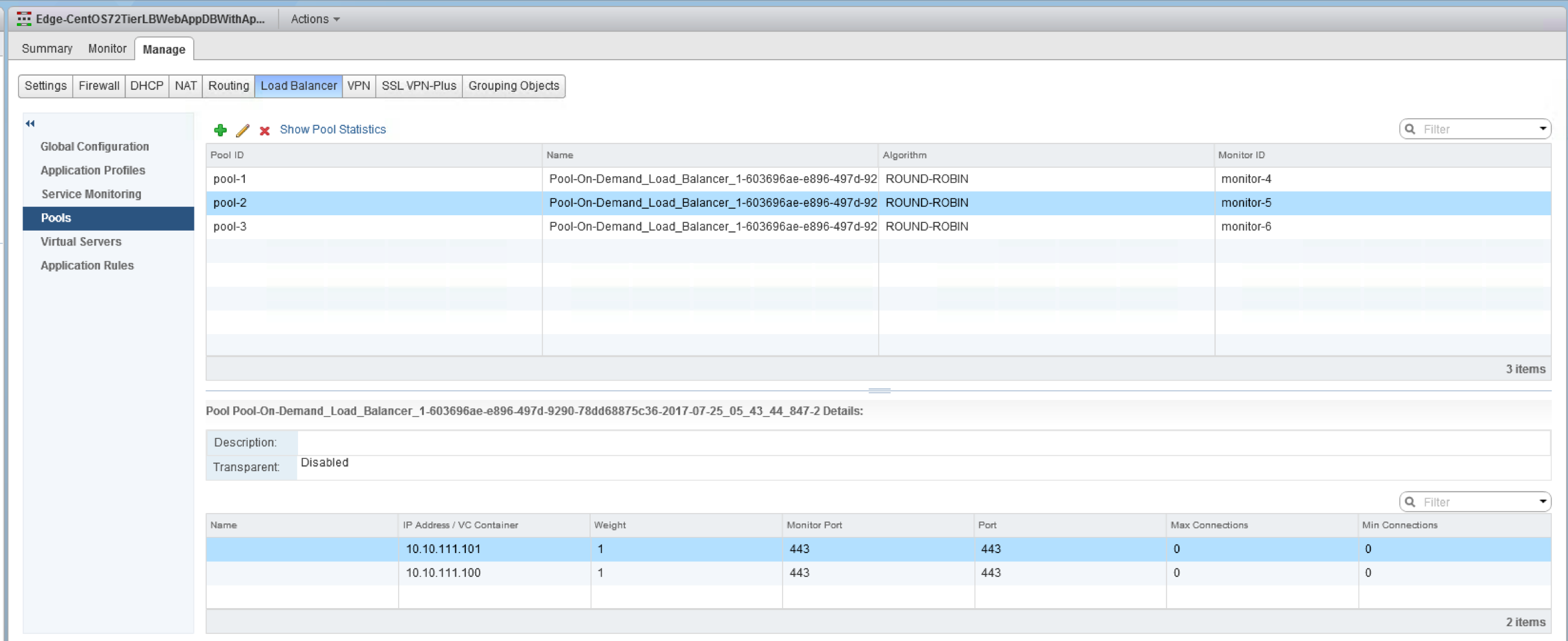 4. Enable acceleration is not enabled, ie. L7 load balancer will be used.