More details coming up. For now, screenshot first.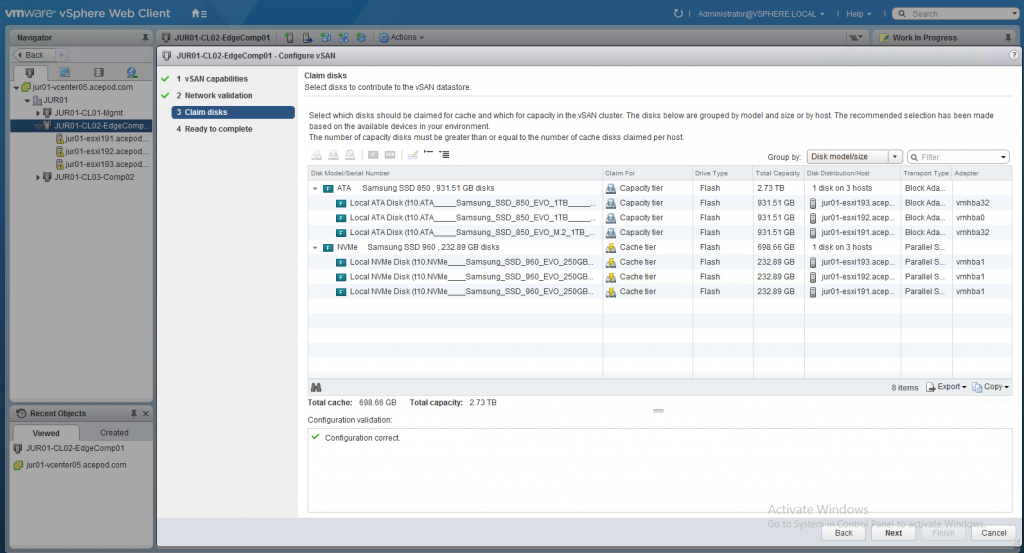 vSAN AF Performance on a 1Gbps network.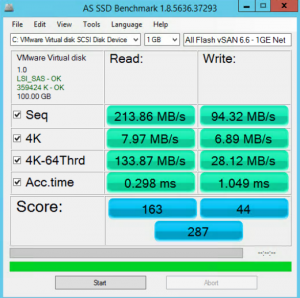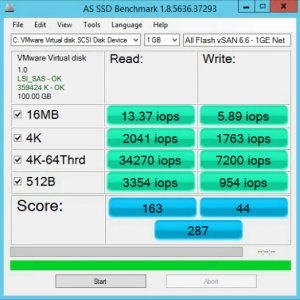 Some other performance testing before setting up the vSAN cluster.
Single Node vSAN on Supermicro E300
Cache Tier: Samsung NVMe SSD 960 Evo M.2
Capacity Tier: Samsung Evo 1TB SSD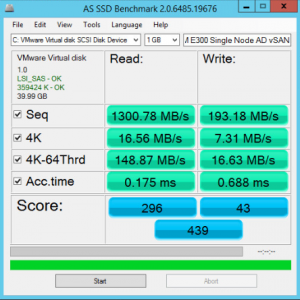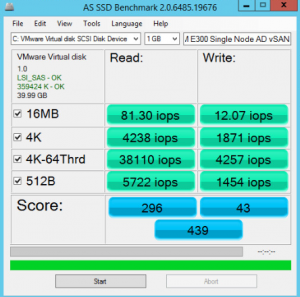 Samsung Evo 1TB M.2 convert to SATA on Supermicro E300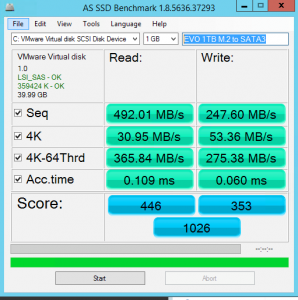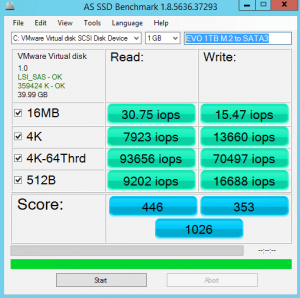 Samsung NVMe SSD 960 Evo M.2 240GB on Supermicro E300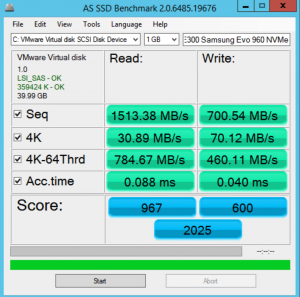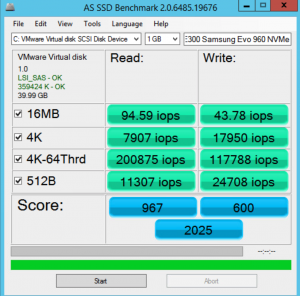 Compare with NUC Performance also running NVMe 500GB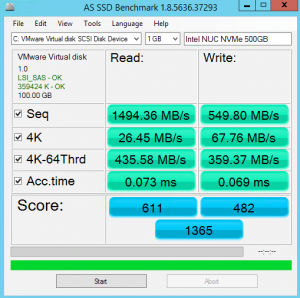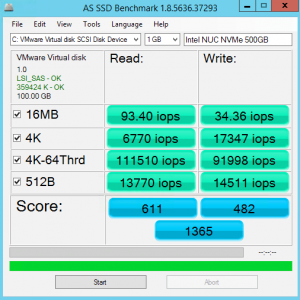 Also did some comparison when running NFS over 1500 vs 9000 MTU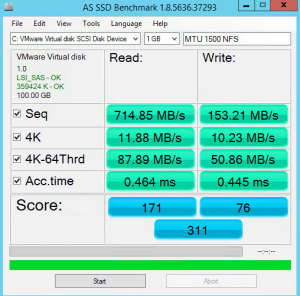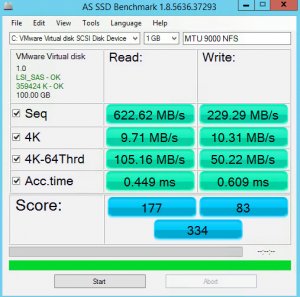 *Cannot remember what were the disks.