Was pretty disappointed when I found out I am not able to install ESXi 6.5 on my SM E300 on mSATA SSD, which means no vSAN 6.6 goodness for me. I purposely purchased more SM to run a 4 node vSAN cluster so replace my unstable NFS on a single VM, single SSD. I also took the chance not to use USB for the boot drive because I have been burnt many times with USB. Either the USB drives gone missing or just turn bad. I have decided to use SSD like SATADOM. But SATADOM is too expensive and when I explore further, the SM E300 has a mSATA port and since its unused, perfect. So I went to purchased 16GB mSATA SSD to be boot drives. ESXi 6.0 install went fine but had issues with ESXi 6.5. Screenshot below. After days of troubleshooting, finally found the solution to it and the issue was related to the vmw-ahci driver that ESXi 6.5 is using.
Screenshot showing ESXi 6.5 install failed. The error is something related to SSD not found.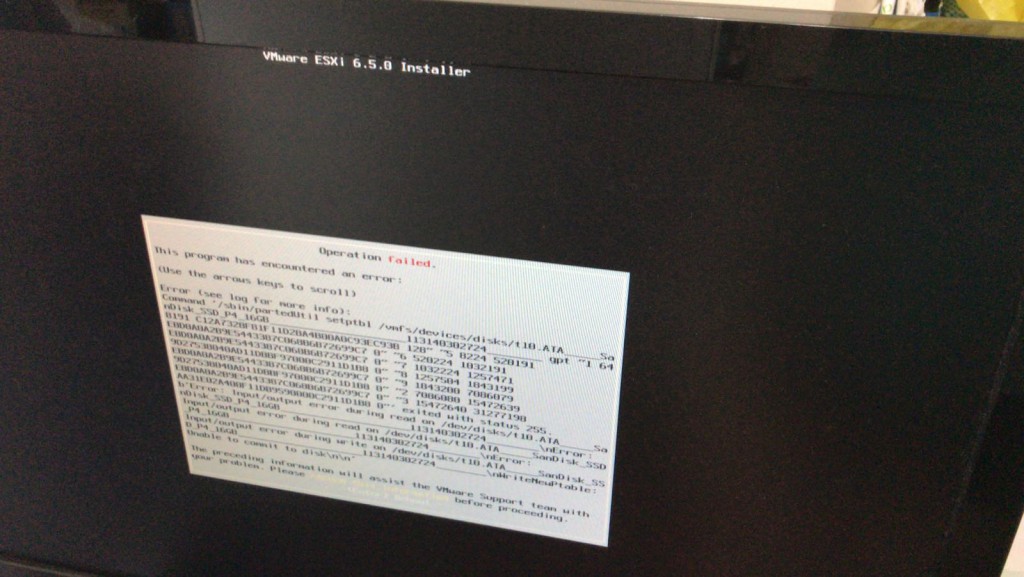 Installer was able to show all the SSDs but after selecting the 16GB, the install failed.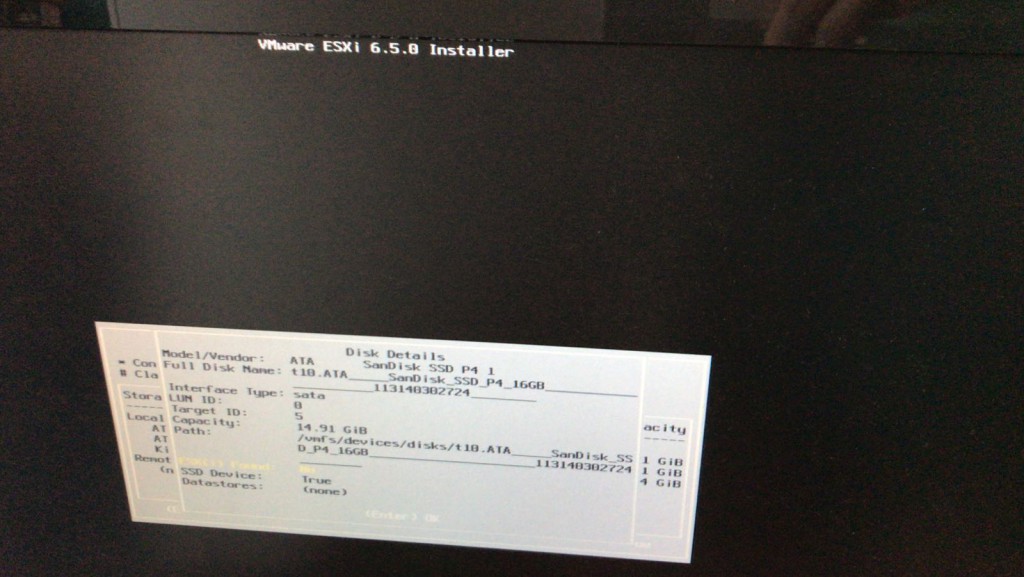 Below are some screen shots, showing the troubleshooting.
This was after a reboot after installing ESXi 6.5 on a previous installed ESXi 6.0. After the reboot, you can see the SSD drives were missing.


I followed Anthony blog on storage performance issue to try disable the vmw-ahci.


Even that, it still doesn't work, after reboot, the box boot back to 6.0U2. I have to go to the altboobank and edit the boot.cfg and remove the vmw_ahci.v00. I also edit the bootstate from value 3 to 1.


After disabling and reboot, you can see the drives are showing in ESXi 6.5.